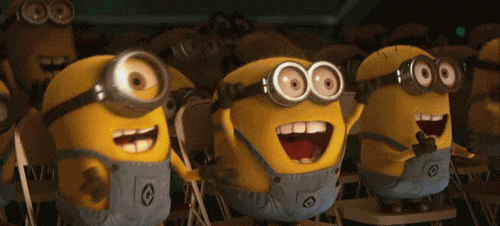 How EXCITING Was The News This Week - Yeah!!
Here's our update following on from the amazing news.
We plan to open on Monday 12th April and we can't wait to see you all again. In order to accommodate all of our lovely guests we will be working on a phased booking system.
Phase 1
We will be contacting and rebooking all of our guests who had an appointment with us during the lock down period, starting from the 19th December, to get you re booked into the salon and spa.
Phase 2
We will contact and book all of our guests who are on our priority list, who did not have an existing appointment prior to lock down. If you would like to be added to the priority list please email us on the email address listed below.
Phase 3
We will open our online booking system which will allow you to book your own appointment.
Phase 4
Once the salon is open, we will be taking telephone bookings.
What Else?
A skin or patch test is required if it has been more than six months since your last hair colour, eye lash, eyebrow tint or lash service. If you have had Covid since your last hair or beauty service you need to come in for a patch or skin test.
Our policy still remains the same regarding deposits. The Spa is a minimum of 50% of the appointment cost or payment in full. The Salon is a minimum of 30% of the appointment cost or payment in full.
Our policy regarding PPE will remain the same and our duty of care to you, our guests. Our team will be as vigilant as ever.
Taking into account government legislation and our own exceptional standards it goes without saying these will remain 100% plus. Safety has always been our main priority and will continue to be so.
We will be going back to our lockdown hair care packages and prices for all colouring services as we will be using additional colour and products. These prices will be on our website in the next couple of weeks.
Thank you so very much for your loyalty and support it more than means the world to us.
Other Exciting News...
MOTHER'S DAY COMPETITION
For all the women out there nailing it (your mum, the one who feels like your mum, your BF, your work-wife, ah-hem... YOURSELF) whoever (and whatever your reason) if you want to show some love, it's time to get some FEEL GOOD delivered to their door to make them smile.
We are very excited to announce our Mother's Day competition and collaboration with Fredricks of London, Sarah's Wedding Cakes and the Skin Clinic at Urban Spa.
You can win an amazing prize worth over £135. With a great selection of the following beautiful goodies:
A beautiful selection of flowers + a facial in a box + delicious cup cakes, all you need to do is follow all three of us on social media @urban spa @fredricksoflondon @sarahs_wedding_cakes.
Like, share and tag us with a message as to why your mum is so special and you could win this amazing prize.
You can also purchase this prize or other gifts from our website HERE.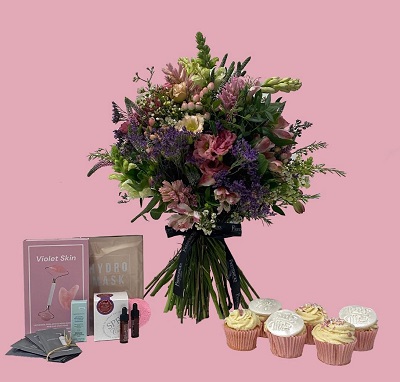 Our Friday 4pm Question & Answer Session
WOW! Last week's Zoom Q & A was a huge success.
Bridgett was amazing, talking about "you are what you eat" and how food can affect us internally and externally.
Christine gave us some fabulous information on how lack of sleep can be detrimental to our health and also recommended our range of Neom organic candles, oils and topical creams to really help you relax and get us in the right frame of mind to sleep.
And let's not forget Tara's brilliant Expresso Martini making class!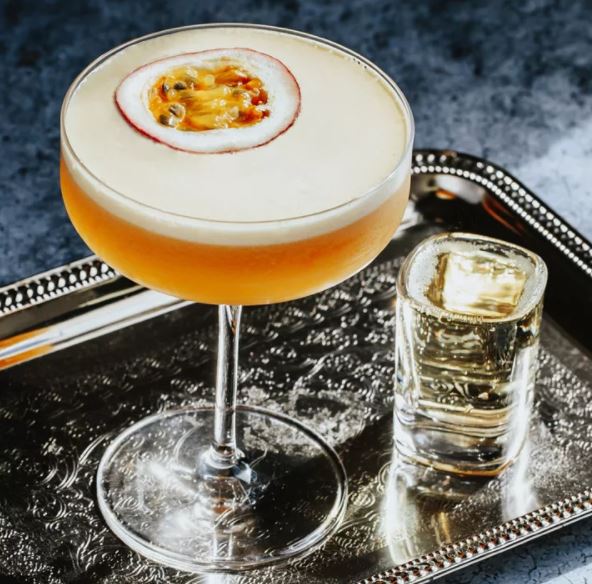 We will be doing our usual 4pm slot this Friday. Don't miss out - check out how to join the meeting below.
Our guest speaker will again be Bridgett Hutchins who will talk about hormones.
Ben from the salon will talk about hair and scalp issues andTara will show you how to curl and style your hair (as a non hairdresser).
Last but not least, Shauna will be showing us how to make a Porn Star Martini.
Join Friday's 4pm Zoom Q&A HERE
Meeting ID: 811 1675 3469
Passcode: health
One tap mobile:
[tel://+13462487799,,81116753469%23,,,,*143569%23]+13462487799,,81116753469#,,,,*143569#
Hair by Elements,
26 South Street,
Bishop's Stortford,
Hertfordshire,
CM23 3AT
info@hairbyelements.co.uk
01279 505151 / 506010
https://www.hairbyelements.co.uk/
No longer want our emails? Unsubscribe
The Skin Clinic at Urban Spa Beauty,
5 Devoils Lane,
Bishop's Stortford,
Hertfordshire,
CM23 3XH
info@urbanspabeauty.com
01279 465666 / 465333
https://skinclinicaturbanspabeauty.com/