SEE WHAT'S NEW
The latest news in the world of hair extensions.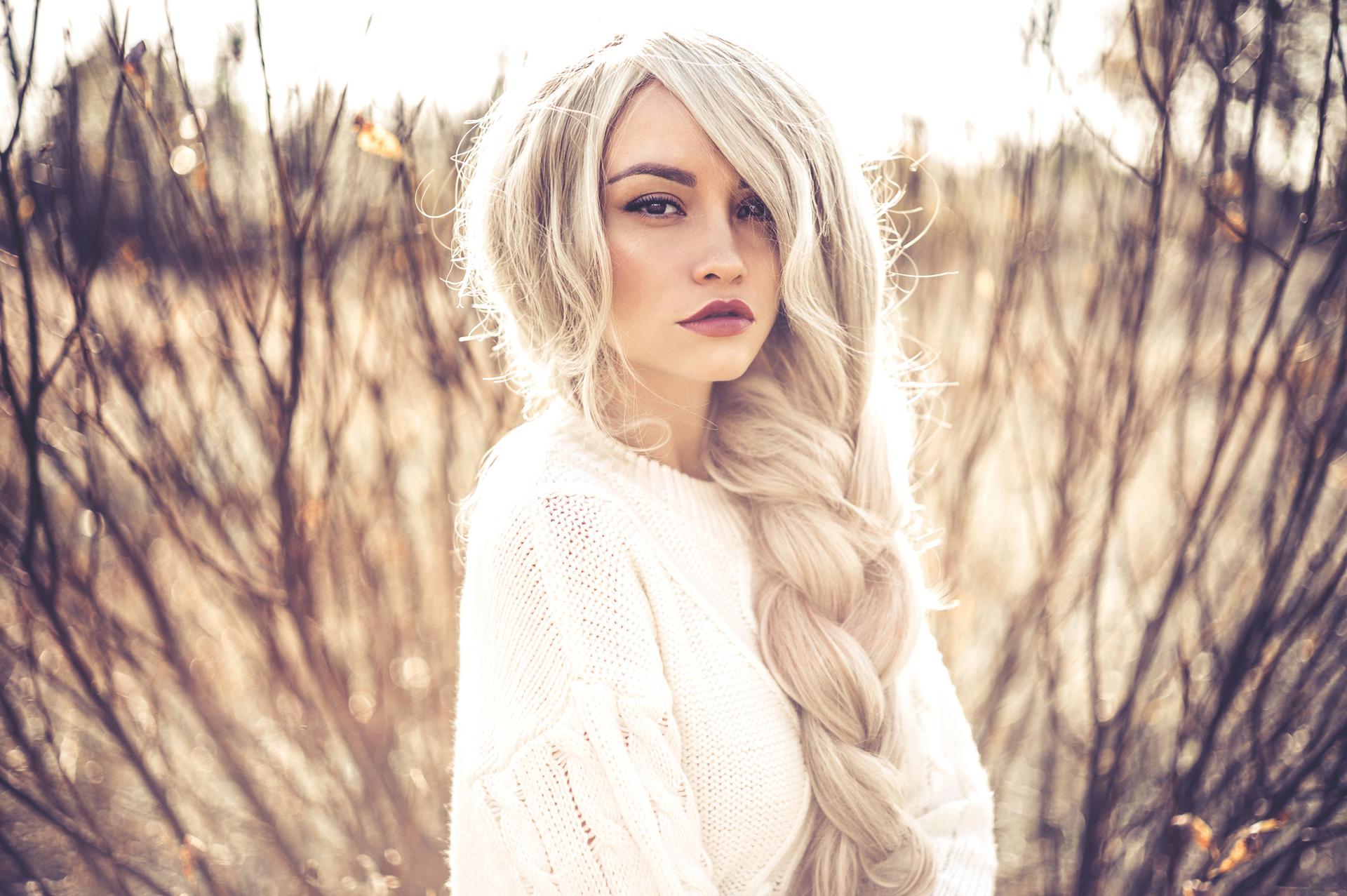 Keratin Bond Fusions by HairTalk

They're here! HairTalk, innovators in the world of tape in hair extensions, has done it again. HairTalk set out to create a fusion hair extension that could be worn longer - and by more women - thanks to these new durable keratin bonds. They are discreet, highly customizable and ideal for women with medium to thicker hair.

Modern Shag
with HairTalk Fusions

As a master educator for HairTalk, I got a sneak peek at their new fusions! I created this look on a fellow stylist, combining HairTalk fusions and tape-ins. The shag hairstyle is back, but it's not the disconnected 80s rock band version. It's still edgy with lots of texture, but the choppy layers are long to softly frame the face and flatter your features. Using different color strands, I can add highlights to lighten and brighten. What do you think?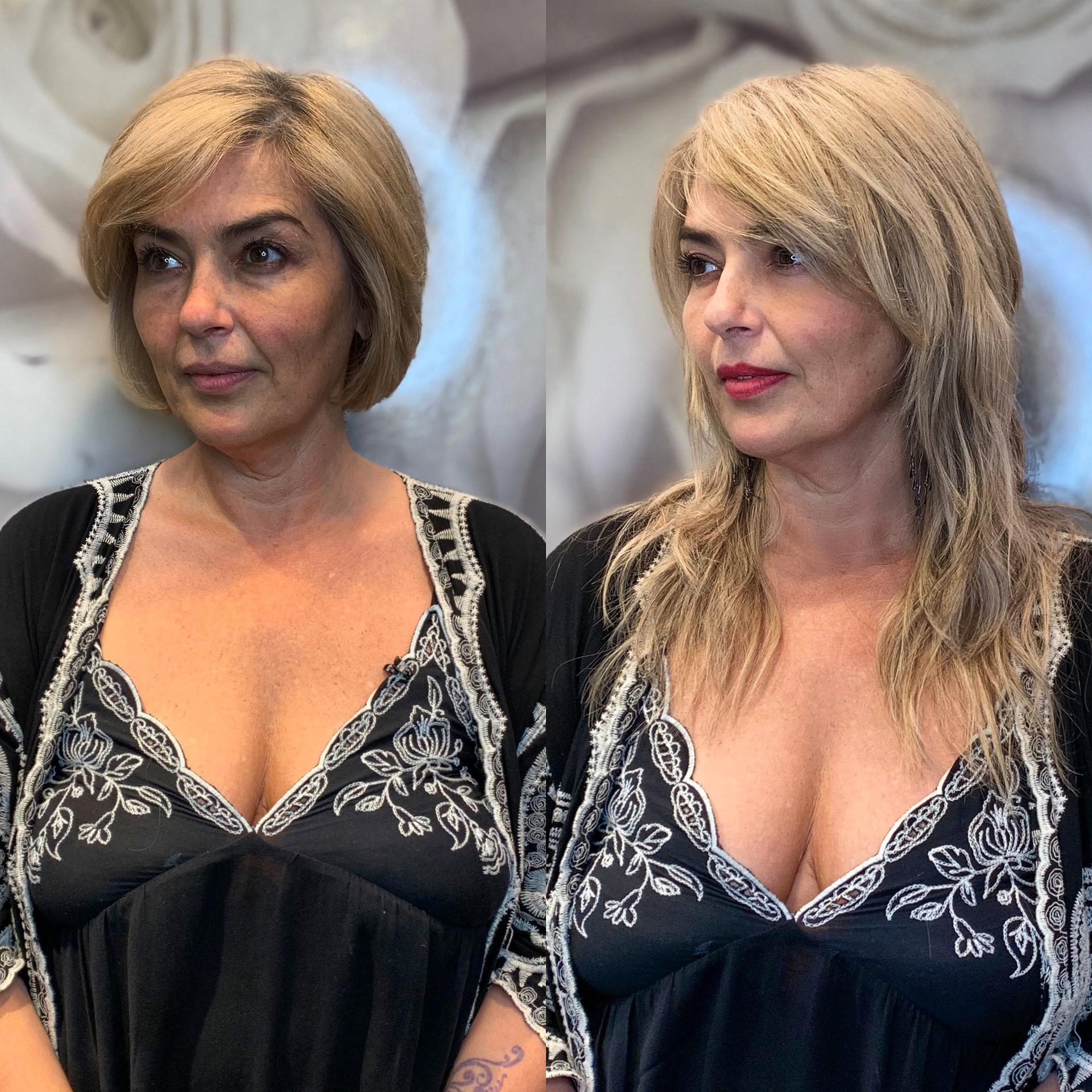 IT'S CLIENT APPRECIATION MONTH
at Tousle by Dupré

Visit the salon during the month of September for your appointment or stop by to purchase some product or just to say hello!
Goodie Bags
Cocktails
Giveaways
Special product discounts
My Picks for Fall

Featuring Siren Stylist Clients at Tousle by Dupré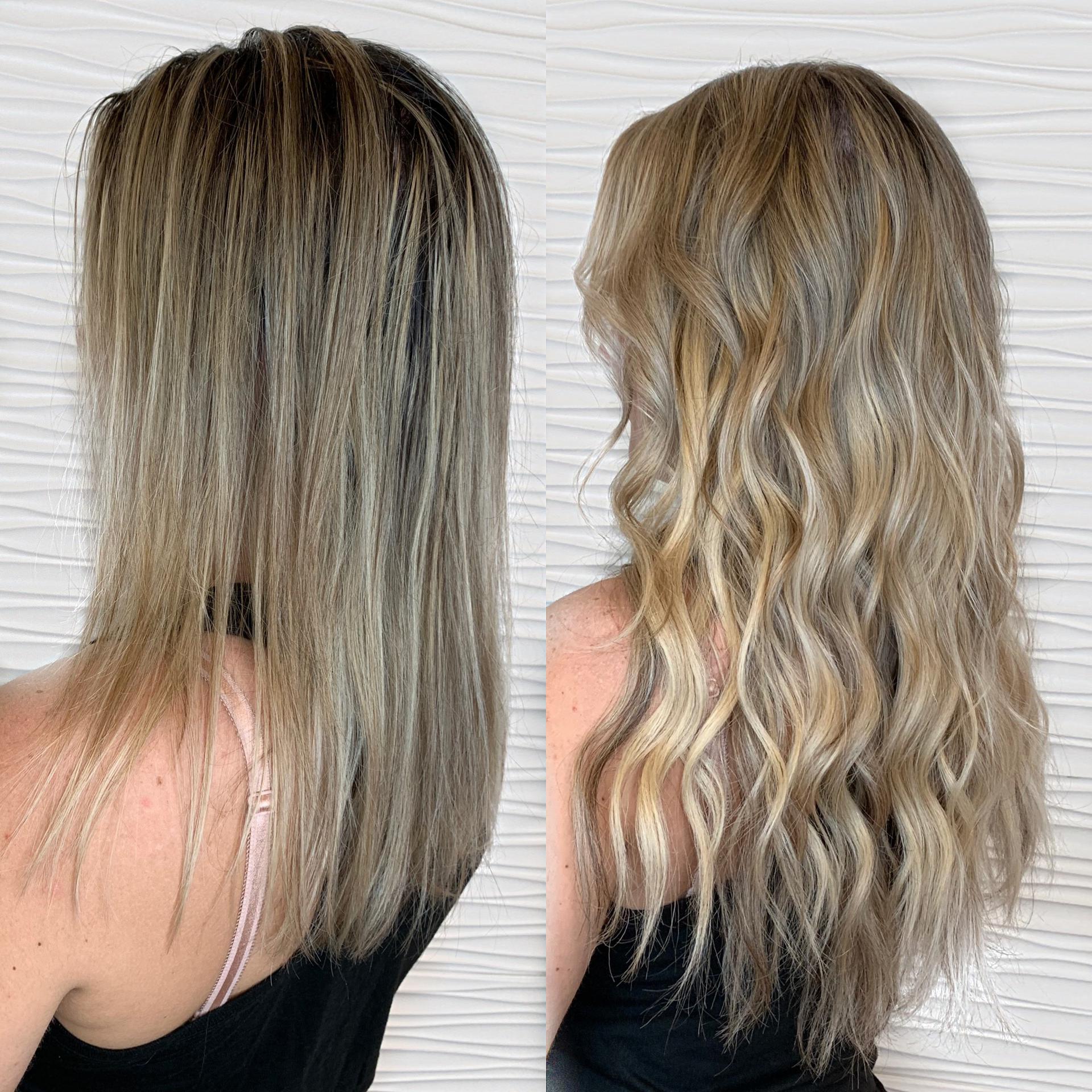 Dimensional Blonde

for a Fall Transition.

For this look, I added highlights along with golden beige lowlights to create soft dimension. Next I added hand tied wefts, selecting a bright blonde to add pops of highlights throughout. This is a great transition into fall as sun grows scarce and avoids a washed out look when wearing darker clothing.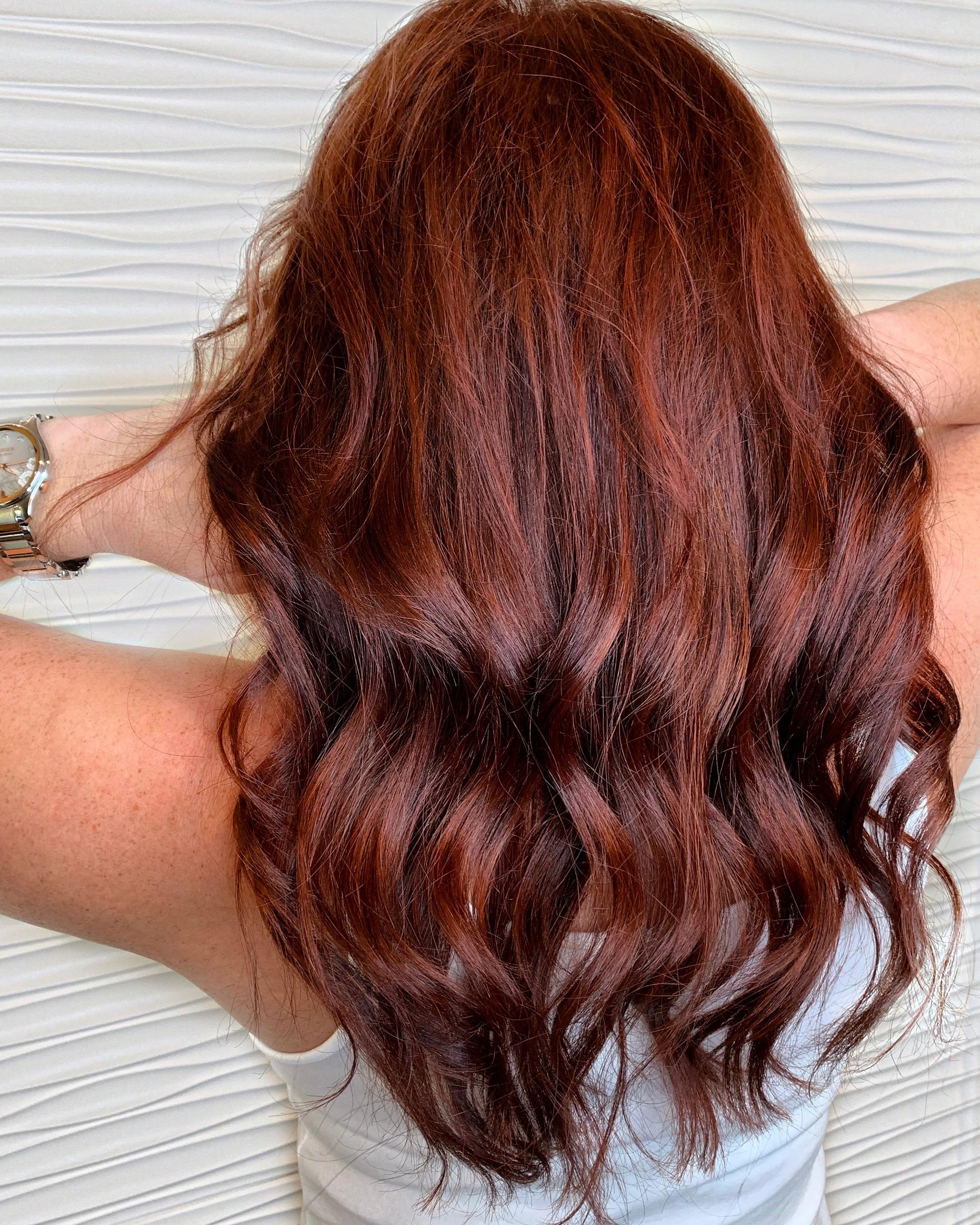 Custom Color

for Your Extensions!

My client wanted a fiery fall shade along with a new set of hand tied extensions and now I can't get enough of this color! I started with HairTalk wefts in a pre-colored shade close to her base color (a warm brunette) and installed them. Then I did a single process color all over. Yes, I colored her hair with the wefts installed! One of the many magics I can perform with weft extensions since they are human hair and attach without adhesive.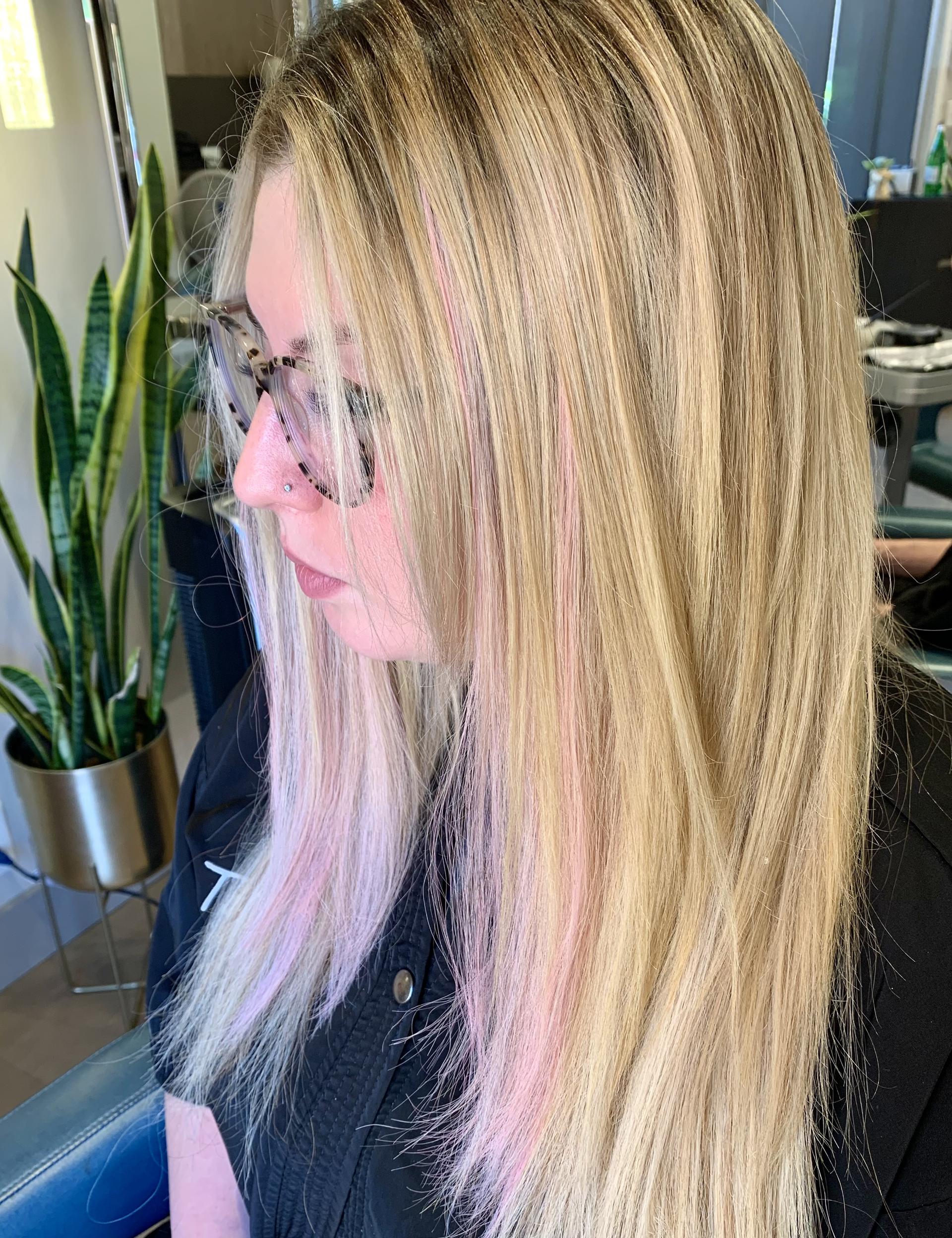 Pops of Color

with Fashion Strands

Fantasy color without actually coloring your hair. Add color for a cause, party with school spirit, show your Pride, or cheer on your favorite team. No double process involved! With hair extensions, you can be as subtle or as bold as you want to be. And it's a fun way to try hair extensions for the first time. Here, I used pre-colored shades Mother of Pearl and Pastel Pink by Great Lengths.

R & Co
Optical Illusion Smoothing Oil

Great for Hair Extensions!

One the best ways to extend the life of your hair extensions and keep them tangle free is to keep them moisturized. I find that using a hair oil, this is one of my faves, on my extensions as well as my natural hair keeps it hydrated. And it smooths, tames flyaways and adds shine. I apply it to my hair while it's still damp, just 1-2 pumps, anything more is seriously excessive. Of you can use it to refresh those "fuzzy" ends when your hair is already dry, even a couple days after washing, with just one pump. Purchase it at the salon or use my link below.
Kitsch
Satin Sleep Scrunchies

Day to nighttime style!

Keeping your hair in a bun or ponytail while sleeping, working out or enjoying the outdoors keeps it tangle free, which is so important when wearing hair extensions. Satin scrunchies are not only pretty but a great way to protect your hair from excessive tension or breakage when wearing your hair up! I love these satin scrunchies because they won't crimp, crease or agitate my hair, even while I sleep. Super cute, and only a few dollars, they work from day into night.
Use promo code sirenstylist for 15% Off
Good to Know

Caitlin E. Talks Hair Extensions

Extend Your Extensions
Keep your hair extensions looking good for longer with proper in salon maintenance. See what these followup visits are all about. Watch my short video and check out my maintenance guide that follows below.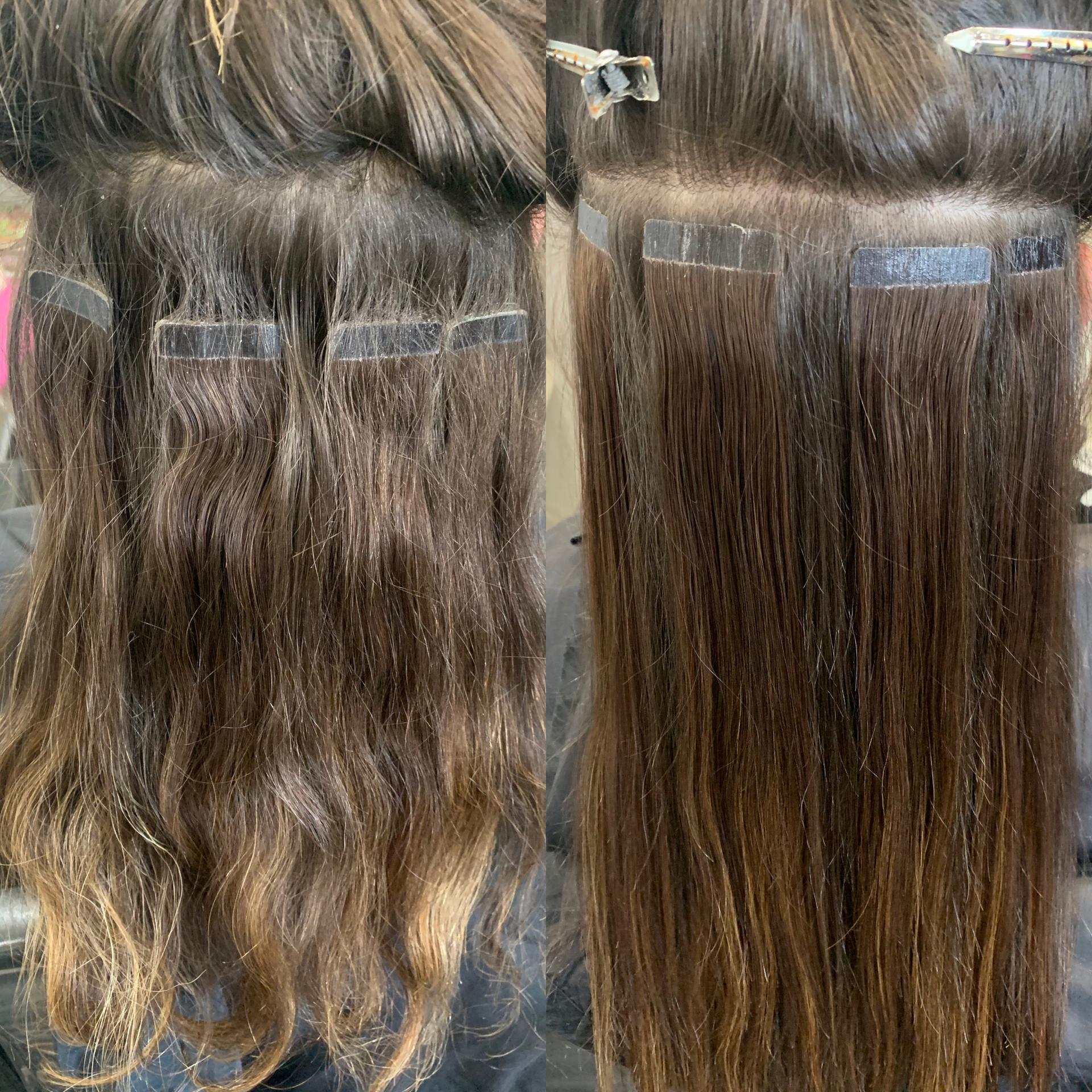 Maintenance & Move Ups

You've go your new hair extensions...now what? How often and how soon to come back to the salon for your maintenance appointment will depend on the type of hair extensions you have. Follow this little guide I created.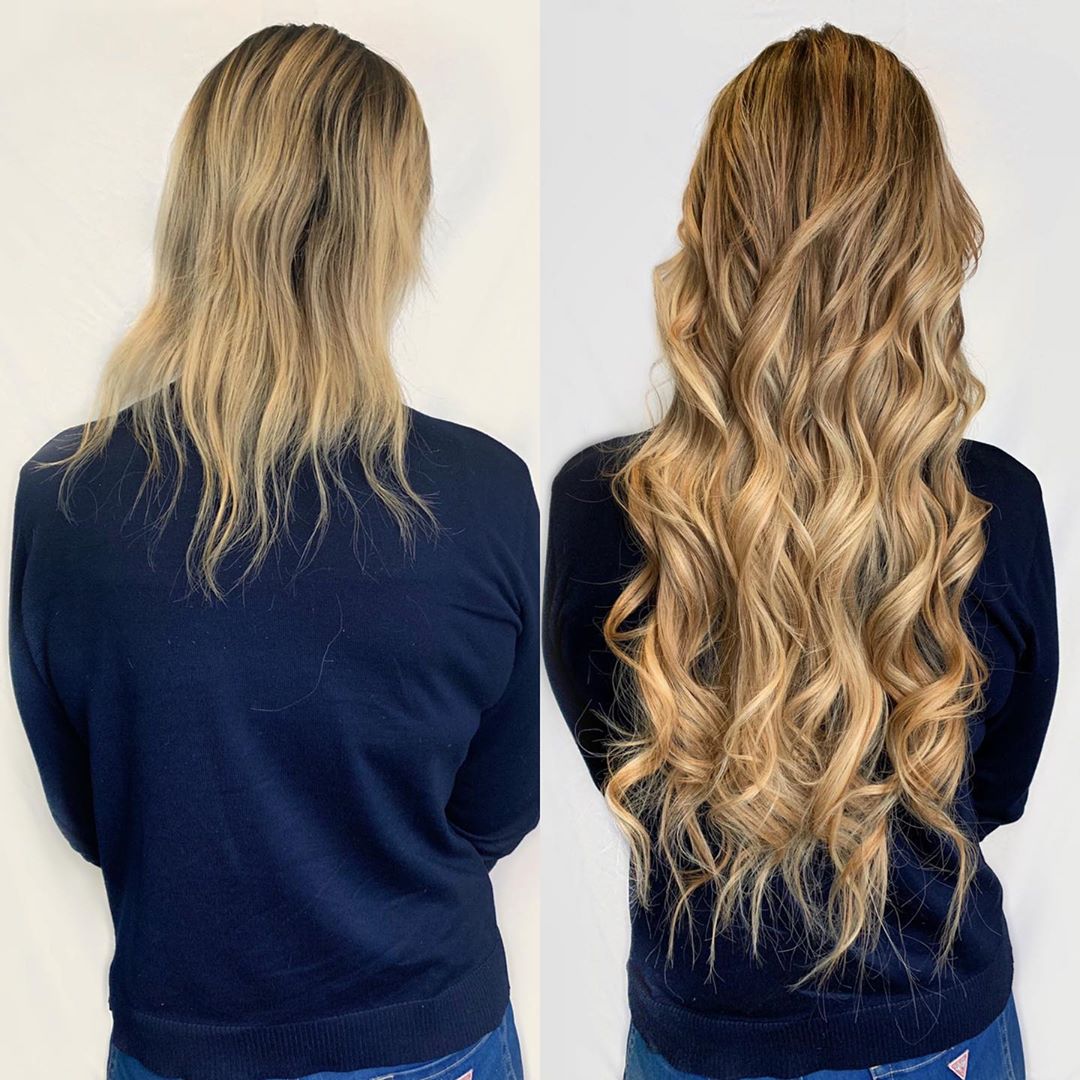 How much do hair extensions cost?

This is by far the most frequent question I get about hair extensions. And it's impossible to to answer without specific details. Just to assure you that I'm not dodging the question when I say "it depends," here is my thought process when I prepare a hair extensions quotation for my clients.
Find Caitlin E at:

Tousle by Dupré
1708 Pleasure House Rd, Suite 102
Virginia Beach, VA 23455